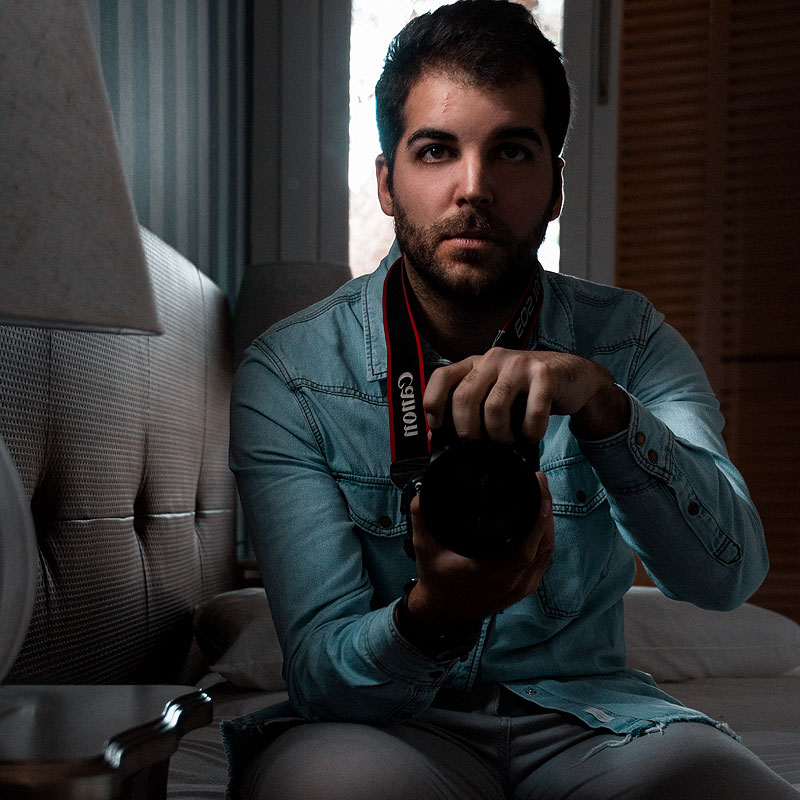 My name is Óscar Bueno Abad (09/05/1992, Palma de Mallorca), I am the photographer who made the works you are seeing in this space of professional photography. I come from a family of artists: musicians, orchestra directors, painters, designers, etc. So this is my art, I carry photography inside me and I desire it's what you need for your photographic project.
My work is focus on the commercial and fashion world: editorials for magazines, advertising campaigns for companies, collections and lookbooks for stores and brands showing their products, photobooks for modelling professionals, etc.
I'm also a psychologist, so I know human emotions, I know what I want to express with one photo and that, without a doubt, is the most complicated thing: to express the perfect sensations and emotions with an image. I have spent a lot of time looking for my personal style of photography and, finally, when I have personal projects I try to get some emotional ingredients: serenity, proximity, confidence, sensuality and nobility.
That is why, when working together, we will speak in terms of sensations and transmission of ideas, making intelligent and accurate photos is the main objective. I hope you'll like my work, you will be interested in what we can do and you get attracted by my story.